Reinvesting in our Runway and Taxiways
— San Bernardino International Airport Recently Completed Repairs to Extend the Life of Runway 6/24 and the Taxiway System —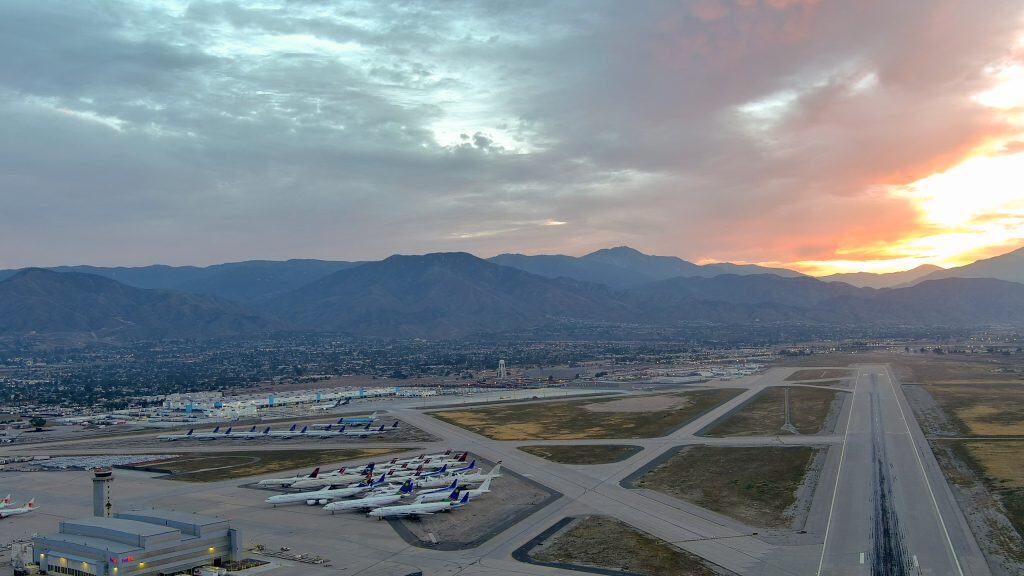 Maintaining and repairing airfield pavement is one of the most important investments for an airport to ensure the safety of passengers, flight crews, and other airport users. For San Bernardino International Airport (SBD), which recently rehabilitated Runway 6/24 and its taxiway system, these investments enhance reliability for aircraft of all sizes that operate at the airport.
Pavement improvements to the runway and Taxiways A, A-1, D, and E were made possible through $7.4 million in federal grants. This included $1 million in Bipartisan Infrastructure Law funding, secured through the support of Congressman Pete Aguilar.
As SBD continues to grow its business lines—passenger service, air cargo, business and general aviation, and maintenance, repair, and overhaul—it is critical for the airport's ongoing success to have a runway, taxiways, and other airfield areas that continue to meet federal safety standards.
The pavement rehabilitation project, which spanned many months and included new paint markings, was completed by regional construction companies and contributed to good-paying careers for skilled workers.
Learn more about the airfield project and its funding here.