April – June 2020 Report
The first SBD Good Neighbor Program quarterly report posted to the website tells the story of SBD air-support businesses hard at work in support of their community during the spring. We heard strong community feedback about the unusual number of aircraft operations in the month of June.
The analysis revealed increased operations by the US Forest Service, which bases its aircraft at SBD International Airport. Fire season is upon us, requiring the women and men at the US Forest Service aerial tanker base at SBD to work around the clock to both prevent and respond to fire emergencies. These fire events threaten to destroy lives and the property of our neighbors and fellow citizens in nearby communities and regions.
Airport staff is communicating with the US Forest Service to promote understanding of how the airport can continue to be a Good Neighbor to the community it serves while supporting these critical missions.
What's Being Said About the Good Neighbor Program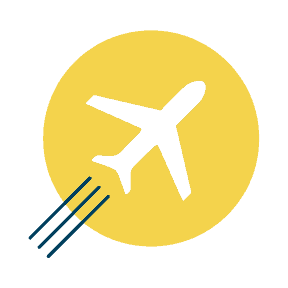 "[National Business Aviation Association's] noise abatement program has long promoted that quiet-flying is good business," said Alex Gertsen, NBAA's director of airports and ground infrastructure. "As SBD grows and transforms, partnerships and communications are essential to ensuring that the airport continues to be a good neighbor to those who live and work nearby. The new outreach program will enhance awareness of SBD's benefits and contributions and promote two-way communications that ensure aviation continues to fly neighborly."—National Business Aviation Association