SBD International Airport Now Offers Daily Nonstop Flights to San Francisco
— Breeze Airways Announces Scheduled Passenger Service, Launching August 4th —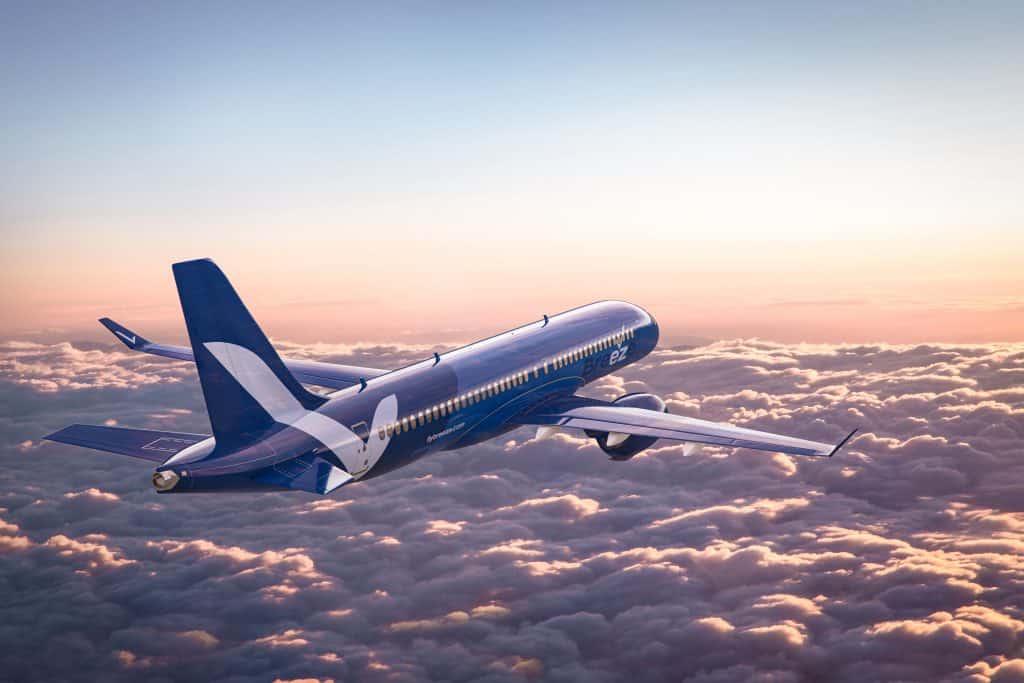 SBD International Airport (SBD) was placed on the U.S. airline route map on March 8, with Breeze Airways' announcement of daily nonstop service from SBD to San Francisco International Airport, beginning August 4. Book your fare here, and be one of the first scheduled passengers to fly through your local airport.
The announcement, many years in the making and covered by local and aviation industry press, was welcomed and celebrated by Inland Empire elected officials, community members and Airport staff. Enjoy highlights of the Breeze announcement and learn how this new service is a tangible benefit to the community in this short video.
Delivering scheduled passenger service to Inland Empire residents and business owners has been a long-time goal for SBD. According to Michael Burrows, Chief Executive Officer of SBD and the Inland Valley Development Agency, "This new partnership with Breeze Airways is the culmination of decades of federal, state, regional, and local focus on revitalizing what was the amazing Norton Air Force Base and is now the thriving SBD International Airport. We are here to support our communities, our businesses, partners, and new friends for many years to come. Our region's confidence brought us to this day, and we honor and appreciate them now by offering this incredible travel option right here at SBD."
With Breeze Airways' service launch, SBD is now a full-service airport offering a full complement of aviation support and services to our community. SBD's fascinating history was recently told by Director of Aviation Mark Gibbs to Lillian Vasquez, a radio journalist for Empire KVCR Inland Edition. Click here to listen.