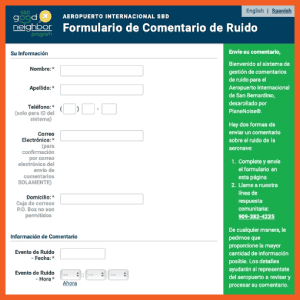 The SBD Good Neighbor Program wants to communicate with our neighbors in their preferred language. As Spanish is the native language for many in our community, we make it easy for our neighbors to get aircraft-related questions answered.
At https://sbdgoodneighbor.com and https://www.planenoise.com/ksbd/, select "Spanish" in the language menus.
Check out our website and choose from many other language translations to learn what's happening at SBD and to connect with us.